Free Hosting. Free Design Tools
Easy To Use. Everything You Need

Jimmy's Super-coder Software for coders & Webmasters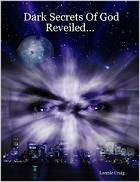 Impromptu Speech
No Fear of the Dark - Kids
Stop Self Criticism
Don't Make the Same Mistake Twice
Ask for Help

SUBLIMINAL-HYPNOSIS
Theory & Practice
By; LW Craig/PhD.HT
Subliminal messages are like affirmations in that they are also statements of the behaviors you would like to have. And they will also be formatted the same way: they will be personal, positive and in the present tense. But here is the critical difference with subliminal messages: you are going to bypass your conscious mind and send those statements directly to your subconscious. Your conscious mind won't even notice them.
Why would we want to bypass the conscious mind?
Unlike the subconscious mind that accepts everything, good or bad, that you say to it as fact, the conscious mind uses reasoning, intellect, experience and emotion to determine whether or notsomething is true or false. If the conscious mind (I refer to it as the "critical mind") sees a
statement as being false, it will reject it and not allow it to reach the subconscious where it could have made an impact.
Here's an example:
Let's say that you have always been dirt poor, but you truly want to accumulate wealth and enjoy a better lifestyle. So you start using the Affirmation Imprinting technique that I also teach. Your affirmation is "I easily make ten thousand dollars every month." You say this affirmation for weeks, maybe even months with little results. What happened? My guess is that the affirmation so far away from what the current reality is, that your conscious mind is rejecting that statement as being totally inaccurate. It's saying to itself, "Make thousand dollars each month? I barely made ten thousand last year. This statement is absurd." The statement is then dismissed and thrown out.
This is why we need to bypass the conscious mind and send those statements directly to your subconscious. You're probably wondering why we would even bother with Affirmation Imprinting when we could just use Subliminal Messaging.
The reason that we use both is because together they multiply the effects. So if you saw a 25 percent improvement using just Affirmation Imprinting and saw a 25 percent improvement using just Subliminal Messaging, you would get greater than 50% improvement using them in combination. In this case, the sum is more than the individual parts. Also, the amount of natural resistance created by the conscious mind is not only unique for each individual, but it is also varies within the different areas of our lives. So you may have a strong resistance to the affirmation "I weigh 135lbs" but have virtually no resistance at all to the statement "I easily earn ten thousand dollars each month." So basically, using both works better than
just using one technique alone.
So how do we bypass the conscious/critical mind?
To properly do this we are going to need a little assistance from technology. There are two main types of subliminal messages: auditory and visual. Auditory (or audio) messages try to sneak by the critical mind by being played at frequencies that we can't consciously hear. My results have been mixed and because background noises can have a huge negative influence, I tend not to use subliminal auditory messages. Visual subliminal messages are just what they sound like. These messages are going to be flashed in front of your eyes for a split second. It's long enough for your subconscious to register the message, but too quick for you to consciously read it. The messages of your choosing now flood your subconscious without the critical mind being able to filter them out.
There are many products available to help you accomplish this. They typically are priced from $25 to hundreds of dollars. I would recommend using Mind-Zoom. It's the only subliminal message program I have seen that uses both visual and auditory messages. All you do is turn it on and it plays quietly in the background. You can be doing all of your normal computer activities like checking email, searching the web, etc) and at the same time, without even thinking about it or putting in any effort on your part, your subconscious mind is getting bombarded with powerful messages that
will create the changes your want in your life. It doesn't get easier than that. There is also many free hypnosis programs found at "SourceForge.net and "Freewarefiles.com that are just as pro as all the other programs that cost high-dollar. Iv already checked them all out & they are splended for beginner-students as well as for seasoned professional hypnotist. You can even "google-search; (free subliminal hypnosis) & get a truck-load of links & sites that offer "share-ware files + free Mp3s on any given subject of your choice regarding "hypnosis. Even I often use the; "Virtual Hypnotist listed in "SourceForge.net to put together "custom packages for clients. All in all, you will eventually discover that the cure you need is found
between your ears- & "subliminal hypnosis" is the very best tool in order to bypass the critical left-brain thinking which keeps most seekers chained to their current "undesireable circumstance. For more detail on this subject & free "desk-top hypnotist, see; "http://subliminal.headplugs.com"


Paying by fingerprint at the supermarket...?;
Customers of a German supermarket chain will soon be able to pay for their shopping by placing their finger on a scanner at the check-out.

An Edeka store in the southwest German town of Ruelzheim has piloted the technology since November, cutting out on time otherwise wasted scrabbling for coins or cards.
The company plans to equip its stores across the region with the new technology.
Store manager Roland Fitterer said: "All customers need do is register once with their identity card and bank details, then they can shop straight away".
The technology is based on comparing the shopper's fingerprint with those stored in its database along with account details. Edeka bosses said they were confident the system could not be abused. The chance of two people having the same fingerprint is about one in 220 million.
Mp/3 Subliminal Head-plugs Available
The 10 minute Mp3/subliminal below was created
& recorded by; LW Craig/PhD at Panama Studios.
Title; "Self Empowerment Meditation

Craig's Custom Next-day Computers & More

Difference Between'
Religion & "Spirituality
Religion is based on; "organized doctrines, where "spirituality is more flexable-& more personalized yet, not confined to any written rules or written mandates. Even "orthodox satanist can be classified as; "organized, where splinter groups are considered only; "spiritual."
See; Religion Vs Spirituality; Edited by; LW Craig
http://atheism.about.com/od/religionnonreligion/a/spirituality_2.htm
Distinctions Between Religion & Spirituality
This is not to say that there is nothing at all valid in the concept of spirituality — just that the distinction between spirituality and religion in general is not valid. Spirituality is a form of religion, but a private and personal form of religion. Thus, the valid distinction is between spirituality and organized religion.
We can see this in how there is little (if anything) that people describe as characterizing spirituality but which has not also characterized aspects of traditional religion. Personal quests for God? Organized religions have made a great deal of room for such quests. Personal understandings of God? Organized religions have relied heavily upon the insights of mystics, although they have also sought to circumscribe their influence so as not to "rock the boat" too much and too quickly.
Moreover, some of the negative features commonly attributed to religion can also be found in so-called "spiritual" systems. Is religion dependent upon a book of rules? Alcoholic's Anonymous describes itself as spiritual rather than religious and has such a book. Is religion dependent upon a set of written revelations from God rather than a personal communication? A Course in Miracles is a book of such revelations which people are expected to study and learn from.
It is important to note the fact that many of the negative things which people attribute to religions are, at best, features of some forms of some religions (usually Judaism, Christianity, and Islam), but not of other religions (like Taoism or Buddhism). This is perhaps why so much of spirituality remains attached to traditional religions, like attempts to soften their harder edges. Thus, we have Jewish spirituality, Christian spirituality, and Muslim spirituality.
Religion is spiritual and spirituality is religious. One tends to be more personal and private while the other tends to incorporate public rituals and organized doctrines. The lines between one and the other are not clear and distinct — they are all points on the spectrum of belief systems known as religion. Neither religion nor spirituality is better or worse than the other; people who try to pretend that such a difference does exist are only fooling themselves.

Tunza Software Product Reseller Program That Pays You
Honest Work From Home Or, ...On The Road...

OUR HUMAN NEEDS"
Meet your human needs – And discover how satisfying life can be, Using hypnosis to help you make meeting your needs an important priority in your life. Are your emotional needs being met? Does it feel like there are a lot of obstacles in the way?
In the slower paced, more settled times of the past, when people generally lived in smaller, communities and commonly stayed in the same place from birth to death, it was a pretty safe bet to rely on your community to provide what you needed.
You didn't have to try, specifically, to manage your own personal life the way we do today. It's rather interesting that our 'human needs' - beyond the physical ones - are not obvious. The huge social changes of the last few centuries, leading to the world we inhabit now, have shown us that we took all the well-being that came from the easy satisfaction of those needs for granted, and did not question how it had happened.
Only in the disorienting upheavals of change have we clearly identified what we need and how to get it. Modern life can block the satisfaction of needs And, Modern Hypnosis can help you meet those needs...
Meet your human" needs is an audio hypnosis session developed by psychologists that will help you to develop and maintain a very powerful strategy for looking after yourself so that you can get - and give - the most from your life. As you relax repeatedly to this gentle & powerful download, you'll notice that; you become more keenly aware to the roots of your well-being. you will notice more opportunities to satisfy your different needs and act on them as they take place.
Lonnie Is Offering An Amazing New Affiliate Software Program
Free Personal Transformation Programs at thesecretbrain.com
100DayLoans.com
Train Your Mind To Work For You
Payday Next Week?
Need Cash Today?
LW Craig Assoc"s Can Help
Witchcraft in the Modern World: New Perspectives on Witchcraft, Magic, and Demonology
Cash Central Payday Loans: Quick, Friendly, Secure
FREE SELF-HYPNOSIS on your desk-top
The Ninth Circuit Court – a regional US court with jurisdiction over 9 western states – has ruled that law enforcement officials have the right to put a GPS tracking device on a person's vehicle without a warrant, without violating their privacy. The recent court decision was made on the case of Juan Pineda-Moreno.
In the course of their investigation into him the Drug Enforcement Agency placed a GPS monitor on his Jeep, which was parked yards from his home. Mr. Pineda-Moreno argued that his right to privacy was violated by this monitoring. The court stated that his driveway is a public through way for kids, dogs, bikes, and the like since it was open and without fences or barriers, and that once the GPS device was planted, the DEA was then free to monitor Mr. Pineda-Moreno without the need for a warrant.
If the government can walk up to your car or your bike and place a GPS device on it without a warrant, then how far away are we from the day when the government can just take a look inside your house or just have a quick check of your emails without a warrant? How far away are we from having this happen here in the UK? The good news is that other circuit courts haven't ruled the same way – including the US Court of Appeals for the District of Columbia whose judges have been appointed by Presidents Reagan, Clinton, and Bush junior. The 9th Circuit Court decision may be contested in the Supreme Court and, hopefully, overturned.
For now, if you live in the Western United States park your car or bike in your garage if you have one!

FFA & Classified Hosting, FFA Automatic Submission!

http://free-internet-advertising.co.uk/ad/p/857

Visit Witch School International

WEBMASTERS EARN BIG MONEY HERE!
Voted As The Top B2B Opportunities For; 2010
REVIEWS OF TOP PRODUCTS ON-LINE

LEARN HOW To Manifest All Your Desires
Twitter Blog: Enhancing Value for Customers and Businesses
Original trailer of; "New Moon"

google-site-verification: googlee2354401029f6b8c.html

Gothicsoulmate.com - The best underground community site for Gothic people to find soul mate, love, dating and friends!

Castle Craig's Haunted 3D Tour
LATEST MOVIES AND MORE AT AMAZON
Search Engine Optimization and SEO Tools
Feel Free To Visit Panama Films Page Thru Here
Visit United Faith Ministries Sister Site Thru Here
Best of Craigs Novelty Student IDs and Visa's
The Dark Grimoire Interactive Games
DNA TESTING